Let Me Help You Become Healthy & Wealthy
Ditch the overwhelm and create the life you deserve
Attention Ladies! Ditch the overwhelm and create the life you deserve.
Ladies, it's time to take charge of your health and wealth! If you're feeling stuck, overwhelmed, or just plain frustrated, know that you're not alone. But you don't have to stay stuck. You deserve to feel vibrant, energized, and financially secure. My mission is to help you slay your way to optimal wellness and financial abundance through personalized coaching that inspires and supports sustainable lifestyle changes. If you're ready to level up your bank account and dominate your health goals, I've got your back. Let's get fit, gain wealth, and get fierce together! Don't wait another day to start living the life you deserve. Join our community of women who are committed to building better health and wealth now, and let's make it happen!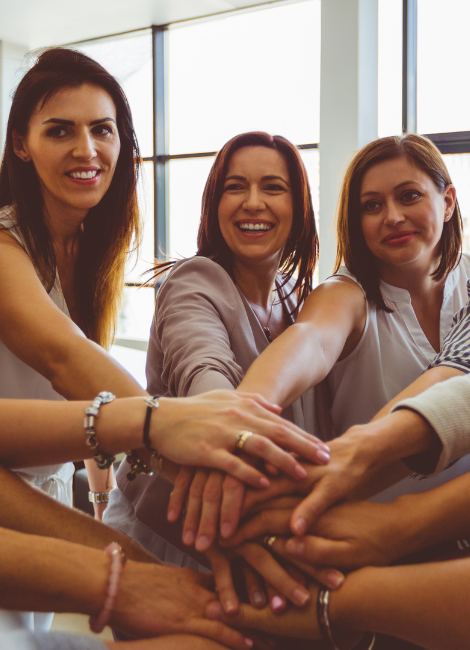 "To empower women to achieve optimal physical, mental and financial well-being, by providing personalized guidance and support that inspires them to make positive lifestyle changes, cultivate healthy habits, and build a solid foundation for long-term success."
My mission is to empower women who are ready to bring some much needed self-love into their daily life, by focusing on improving their overall physical, mental and financial wellness.  
1:1 Coaching (virtual) 
Couples Coaching (virtual) 
12 week Total Transformation Program (focused on changing habits around eating and movement)
Membership program
Our values are like signposts, they help guide us through life by helping clarify our purpose, direction and goals.
My core values in both life and my business are:
Integrity
Progress not perfection
Respect
Service
Continuous learning
Compassion
Simplicity
Hi, nice to meet you! My name is Christina and I'm a health and wealth coach specializing in smart financial planning, nutrition tips, and changing habits around both finances and wellness (and essentially taking control of your life). I am NOT a therapist or a financial advisor.
I graduated from McMaster University way back in 2004 with a Bachelor of Science in Nursing and a minor in psychology. I'm also a graduate of the Health Coach Institute coaching program. To this day I still work part time as a nurse, and I still geek out over psychology, especially as it relates to mindset and behaviour change.
My personal journey of going through a divorce and then dealing with burnout working in the ER during COVID has led me down the path of personal development, which later has led me to shift into coaching. (You can read more about my journey here). I'm passionate about helping stressed out busy moms and career focused women bring some much needed self-love into their daily life (because we all need that, don't we?!). We do this by focusing on improving their overall physical, mental and financial wellness by creating new habits in a fun, easy and sustainable way. Did I mention easy? I'm all about making things as easy as possible… math too!
When I'm not working or running around the Burlington (Ontario) area tasked with several missions in my planner (a lot of which are likely related to my preteen son and his activities), you'll find me relaxing either in front of my fireplace or by the pool with a book in hand. When I'm not reading a book about money or wellness, I'm attempting to make my way through Colleen Hoover's novels. I may also be holding a glass of wine in my hand and munching on veggies (because I'm all about balance).
You can also find me over on Instagram, in my Facebook group "Thriving Babes Network" or on Pinterest.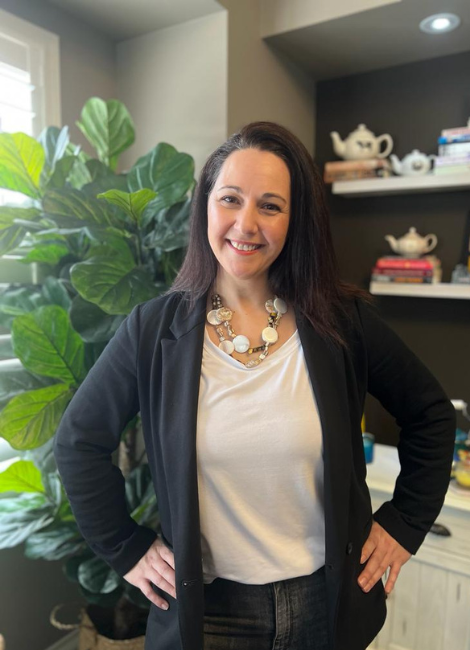 "Christina made the process very easy for me. She created a comfortable environment. She was present and supportive. Thank you, Christina, for giving me a great start! You are an outstanding coach. You are great at what you're doing. "
"My mission in life is not merely to survive, but to thrive; and to do so with some passion, some compassion, some humour and some style." - Maya Angelou